Reduce Merchant Risk and Stay Clear of Fraud with Merrick Mirror Assessment
Reduce Merchant Risk and Stay Clear of Fraud with Merrick Mirror Assessment
Merrick Mirror Risk Assessment Service
Did you know that every 30 seconds, there is suspicious activity in payment process served daily around the world?  Rest assured that at Merrick Mirror, we have build a unique method to identify the risk hidden in the financial transactions we serv.  With our own unique background of IT expert skill sets and professional financial experience, we now offer risk assessment service to reduce the your merchant account from being exposed to the fraud, illegal goods and services, counterfeit, and other violations.  Let us guide you with our professional Fin Tech service and risk assessment service as one,  so you can keep clear of risk and continue your business journey.  
We will review all the products and services that customer offer to make sure there is no fraudulent or illegal contents that can harm the service before the launch.  We will also make sure there is high-risk data in our prohibited list.
To protect our customers, we run periodic check to identify and find hidden risk with your service site including credit card processing network, site contents, and merchant product listings.  We protect all of our customers from inside and outside.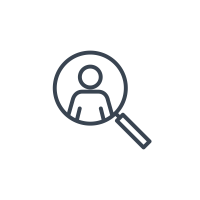 We board merchant customers quick and easy with our KYC due diligence method by eliminating extra steps, yet meeting all required regulations.  We know having secure and reliable payment process is important, so we make it as quick as possible.
We offer web health check for detecting the vulnerabilities from malware and other threats so our customers can stay off from the risk and avoid unwanted fines.  Keeping the web protected and clean will eliminate losses caused by malicious online activities. 
* Merrick Mirror Risk Assessment Service requires consultation and custom quote to meet your requests. Please connect with us for more detail.
Have a question or interested in learning more how Merrick Mirror can help grow your business with leading IT and Fin Tech solutions?
Please connect with us.